| | | |
| --- | --- | --- |
| Eastern Time (ET) Online | November 10, 2023 | $595.00 + tax |
---
"The chances of me enjoying writing an investigative report? About the same as me becoming the New Face of L'Oreal."
This report writing course is designed for investigators, human resources professionals, inspectors, regulators, auditors, complaint-handlers and anyone else who has to put pen to appear at the end of – or during – any kind of fact-finding process, including an investigation.
If you find writing reports somewhat challenging – and are looking for ways to make them less so – you are not alone. For some of us, writing a report can be a real chore. How do I structure my report? How long should it be? What should I include? What should I leave out? What format should I use? How do I ensure that the report is objective, accurate and thorough?
Worry not. This course is focused on making the entire report writing process as simple and as painless as possible.
The course will cover:
a strategic approach to report writing
how to write effectively and convincingly
presenting information logically and coherently
an effective and easy to use report writing framework
style and formatting tips
making the writing process less scary
There are exercises and examples throughout the day. No role plays – we promise.
---
The program is accredited or pre-approved by HRPA, CPHRAB, CPHRBC and Yukon for 6.5 CPD recertification hours.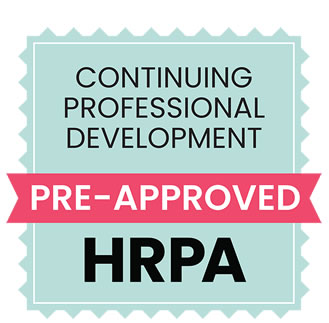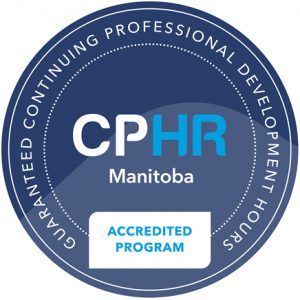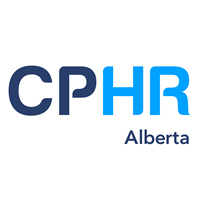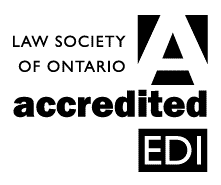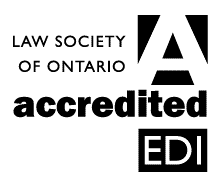 This course has been accredited by the LS of Ontario
10 minutes Professionalism,
30 minutes Equality and Inclusion Professionalism
and LSBC for 6.50 hours of continuing professional development.
The program is accredited by the Institute of Internal Auditors (IIA) for 6 hours.
Testimonials
Great course! Thanks for sharing your real-life experiences to illustrate key points.
Manager, Employers' Advisers Office
Case study exercise and review of pertinent case law were very helpful.
Manager, Employers' Advisers Office
Excellent!
Law Society of BC
Instructor was really amazing. Spent the time ensuring we understood it all.
Compliance Coordinator, College of Naturopathic Physicians of British Columbia
Good emphasis of important pieces.
HR Business Partner, Tolko Industries Ltd.
---
Instructor
Soussana S Karas
Soussanna Karas is a Senior Legal Counsel, Litigation with the Electrical Safety Authority (ESA). ESA is an administrative authority mandated by the Government of Ontario to enhance public electrical safety in the province.
Soussanna leads ESA's prosecution and administrative appeals programs and provides advice with respect to ESA's enforcement and administrative litigation, including case management, investigation, tribunal hearings and prosecution.
Soussanna's litigation practice covers a broad range of administrative, civil and quasi-criminal matters, with the particular focus on administrative tribunal litigation and prosecutions before the Ontario Court of Justice, under the Ontario Provincial Offences Act. Soussanna has extensive trial experience and have conducted over 100 trials of various length. Soussanna appeared before all levels of the court in Ontario, including the Ontario Court of Appeal.
Soussanna strongly believes in public service and as such is a member of the Appeals Committee of the Certified Public Accountants of Ontario (CPA). She regularly conducts appeal hearings against CPAs who are prosecuted for professional misconduct under the Chartered Accountants Act, 2010.
In her professional life, Soussanna spends a significant amount of her time writing. Some examples are: reports or legal opinions, memoranda or contracts, closing or opening submissions and appellate submissions for all levels of Courts and Tribunals in Ontario. In addition, as part of her work as an adjudicator, Soussanna collaborates on writing decisions on behalf of the Appeals Committee either granting or denying the appeal.
Soussanna has presented on the subject of effective writing on a number of occasions, the latest example – Presenter and Workshop facilitator at the Osgoode Certificate for Provincial Offences Court Practice course.